Music-Based Intervention Program for School-Age Children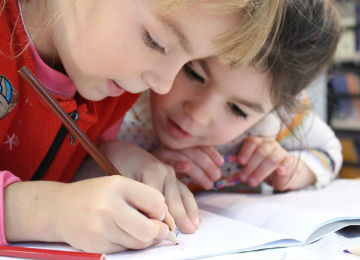 Successful academic activities of school-age children rely on efficient speech and language processing. Although 10-15% of children are diagnosed with some type of speech/language disorder (dyslexia, specific language impairment, etc.), there are likely many children with speech/language deficiencies that are on the borderline of the pathologic range or are within it but lack the diagnostic resources to identify such deficits. Through community partnerships with the Columbus City Schools, we aim to 1) offer brain-based diagnostic opportunities to these children vulnerable to academic failure in the Ohio school system, 2) provide them with music-based intervention programs that will promote brain regions mediating overlapping processes between music and language, and 3) establish neural foundations of brain plasticity following behavioral improvement with a state-of-the-art portable neuroimaging device (i.e., functional near-infrared spectroscopy, fNIRS). This project will constitute the first step towards making a valuable contribution to the Ohio education community, as well as to the neuroscience research field.
List of Collaborators
Linda K. Thibodeau, Ph.D.
(Behavioral and Brain Sciences, UTD)
Associated Publications
Lee, Y.-S., Ahn, S, Holt, R. F., & Schellenberg, E. G. (2020). Rhythm and Syntax Processing in School-Age Children. Developmental Psychology, 56(9), 1632-1641.
Grants
Shimadzu Equipment Grants for Education & Research
OSU Social and Behavioral Sciences Small Grant